This trip was organised about 10 hours before I was actually picked up, on the pool side at Fulwood Leisure Centre where I was instructing one of my paddling buddies to front deck roll. I just mentioned: "fancy paddling tomorrow?" and they did. So one simple text later at half-eight the following morning we had a destination sorted and I was picked up a couple of minutes later. We were on the road heading for a lay-by near Junction 34 where we were to meet another two paddlers; who I have never paddled with, but I do think I have met them before on some riverbank.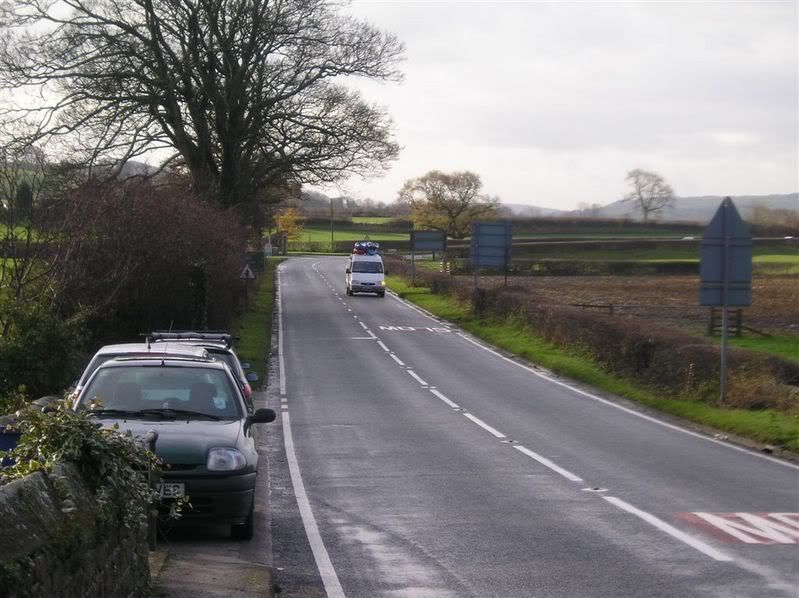 Kit was sorted out in the lay-by, all the boats were thrown on the roof of the Transit van and dry gear was shoved in the other van once we were changed. Then it was back on the road to the get out for the Ingleton Greta. Here the van with all the dry kit in was abandoned on the grass verge and we all piled into the Transit van, which carried onto Ingleton.
We put on the river about half-an-hour later with many other paddlers who were enjoying all the rain we had, had over the past week, but now the sun was shining and life couldn't get much better.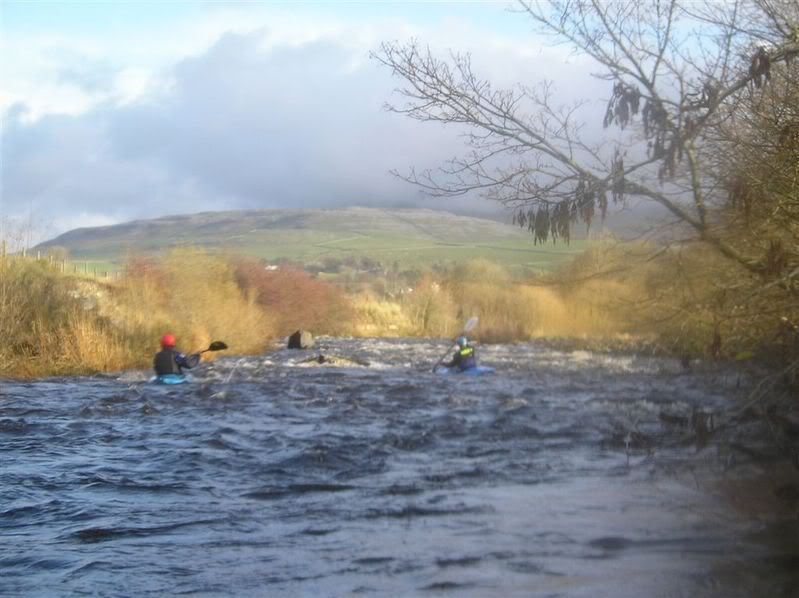 This was my first time on the river and what struck me the most was how scenic it was. The river meandered through open farmland with the Ingleton fells constantly over your shoulder. It made for some nice photography and it turned an easy grade II river into a very nice day's paddle.
We eventually reached the end of the river, where we had left the van, which wasn't the Transit van, about three-to-four hours later exhausted, hungry and a bit cold. It had been a nice paddle though, especially as it was totally unexpected, what with not having anything organised until the late hours of Friday night.
Drivers were dispatched to Ingleton and I was left to watch over the boats and take the final shot of the day
(below)
, which put a really nice end to things.
I'm off paddling again tomorrow, not sure where yet, as I put a shout-out on the UK Rivers Guidebook to see if I could hook up with any paddlers in the Lakes.

More pictures can be found here.

Good lines, stay safe and see you on the wet stuff...
Iain